Hey guys, so sorry for the lack of posts these past couple of weeks! School,....grr. I tell ya. We
took these pictures a few days ago and have been meaning to get a post written about them.
I took them to showcase this cute little coffee necklace I made! As far as the outfit goes, I recently watched one of my all-time favorite movies The Royal Tenenbaums, and was inspired by Margot's amazing style XD If you
haven't
seen that movie, seriously go watch it right this minute. It is amazeballs.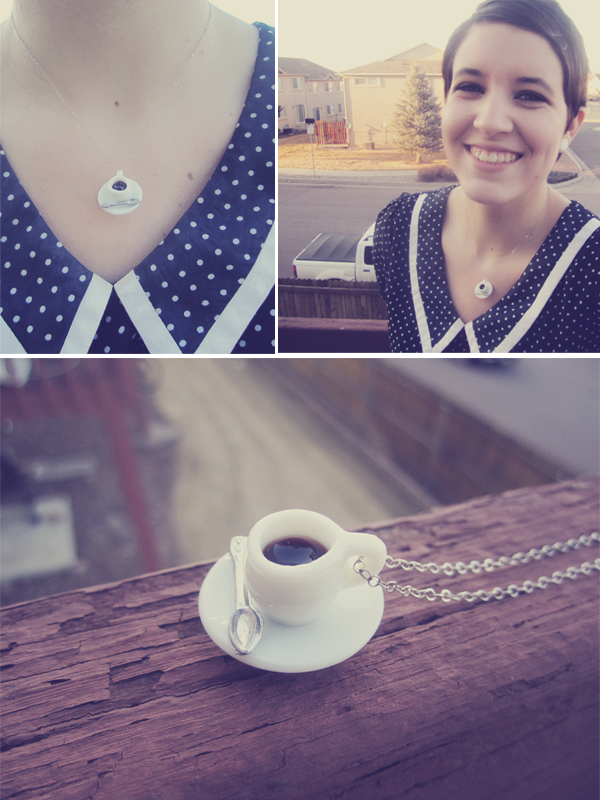 I'm thinking I might try to sell a few pieces of handmade jewelry in my Etsy or Goodsie shop soon. I only have digital card downloads listed on my goodsie right now: Mason Jar Market
But I'd love if you checked it out :)) The card downloads are only $2 :D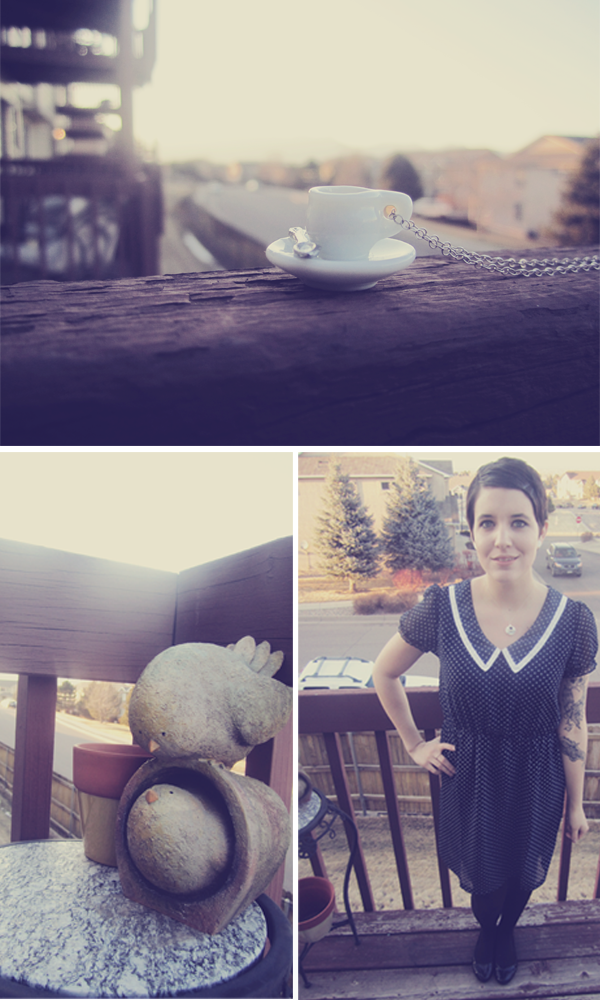 I don't know about where you are, but the weather here in Colorado has been completely beautiful! I love Spring so hard. Crisp cool air plus sunshine, occasional snow, and green bloomin' plants? Yes please! :D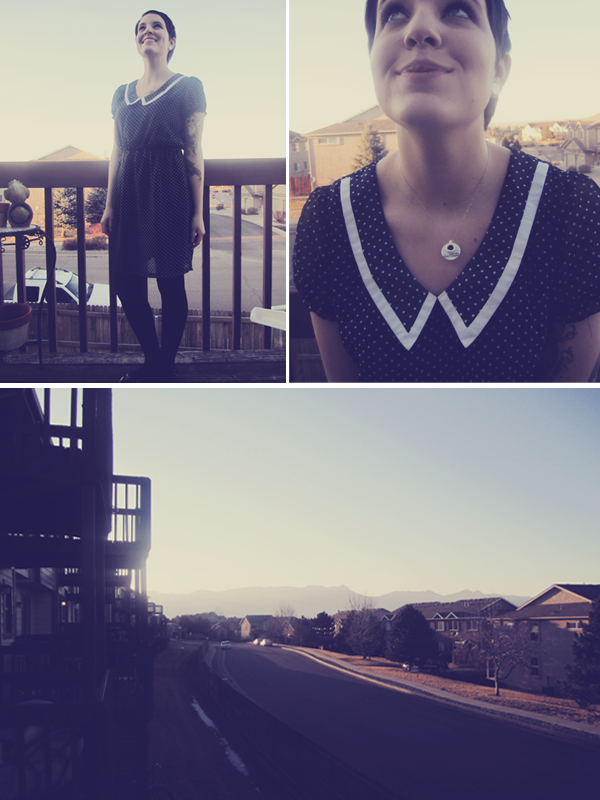 Sorry for the picture overload there, we were having fun! :D
Well, have a great one ladies and gents, and think of me...slowly crumpling and blowing away in the breeze from an abundance of work and school pressure :P JK! I can do anything good.
Bonus points if you get that Youtube reference.