Hey everyone! How was your week? Mine was a little on the blah side because I came down with a weird flu thing for a few days,
which also happened to coincide with a big snow storm:
and just the standard work and school stresses, but it had some lovely moments for sure :)) One of them being the discovery of this amazing book!
"A mysterious island. An abandoned orphanage. And a strange collection of very curious photographs.
It all waits to be discovered in
Miss Peregrine's Home for Peculiar Children.
"
Don't let the 'Young Adult' genre fool you, it is scary and exciting and like...magical? Haha XD I feel like such a nerd but I love getting swept up in the magic of fantasy books. I cannot wait for the Spring of 2013 for the sequel to come out! Read more about it here!
On top of that, we've been having some completely lovely weather, and ever got a chance to sit out sit and soak up some sun (while Calvin was silly and played around practicing ninja moves XD)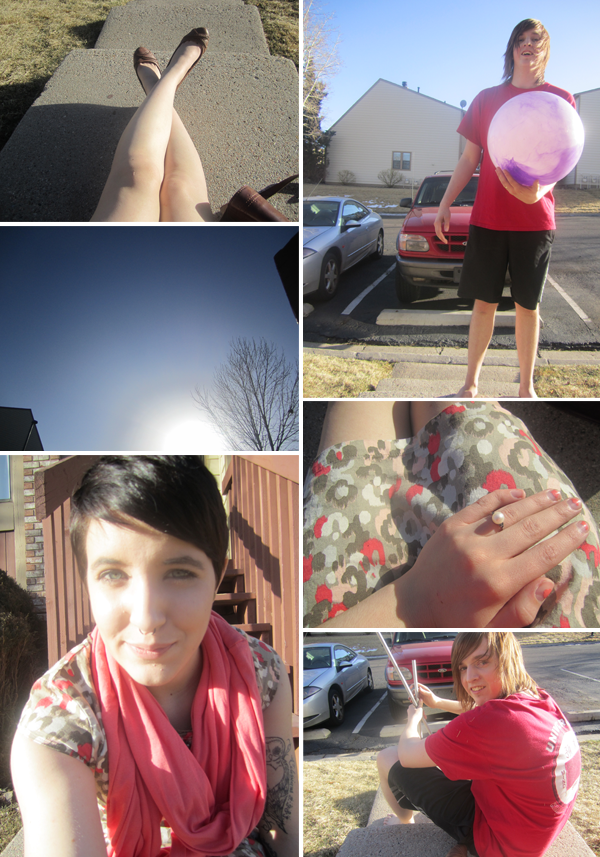 Bare legs :D So happy! And then we (of course) saw the Lorax :D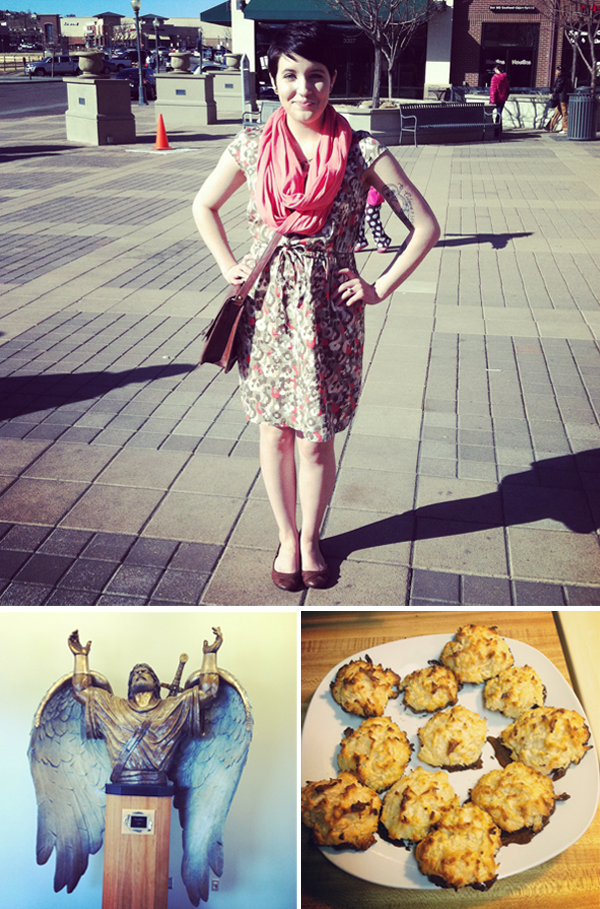 Also found this super cool massive bronze sculpture at church that I kind of love, and I baked some chocolate bottomed macaroons using this recipe by Lesley Jean and adding chocolate! :D So tasty!
How about your week? I hope it was lovely and lacking in flu heh.
All the best,
Grace Elizabeth.