In the midst of the Jason Wu for Target craze, or Wunami if you will, I saw this gorgeous and slightly weird dress hanging. I ran up and it was my size, the last one. I immediately purchased it of course, but once I got home and tried it on I
realized
it was not super flattering on my short and stubby with boyish hair frame.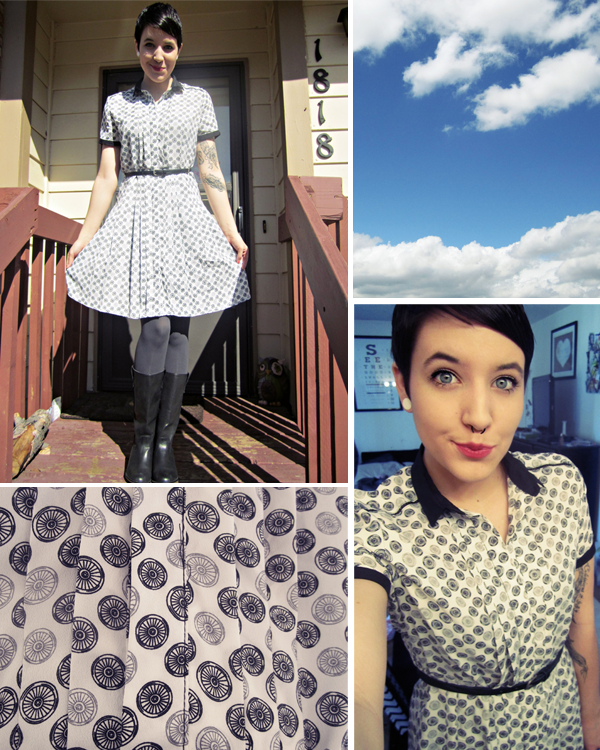 But alas, a slave to fashion, I tried every combination of belts and tights and shoes until I found this one. Still slightly conjures images of bowling shirts and cowboys, but I kind of like its weirdness :)
And at the end of the day, whatevs.
Hope you've been well, awesome lovely readers of this blog.
I'd love to hear from you, if you have time.