Hey all! After being introduced to the awesome utility Gumroad (an online marketplace that directly connects the buyer to the seller, no Paypal, Ebay, etc involved. Just put in your credit card info and download!) about a week ago, I've been considering selling some digital art I've made but I wasn't sure if there would be any interest.
So I thought I'd ask you guys, do you think you'd be interested in buying a digital copy of one of the many cards I've made over the years? It would only be the more generally worded ones of course (unless you also have a husband named Calvin, haha) and they'd only be roughly 2-3$!!
Examples below :D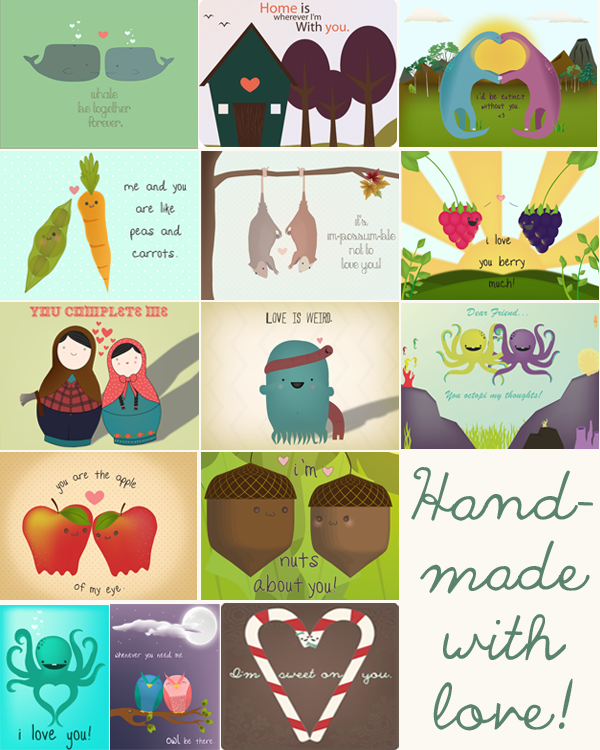 There are super sweet ones, silly ones, cards for friends who are away, loved ones who need cheering up, or reminders of your love. A neat way to convey your feelings and give the gift of handmade art all in one!
Calvin is cool with it, by the way haha. He thinks it would be neat to profit a little from all of the countless hours I've put into these cards for him XD
(Purchasing
would give you
only
the rights to print and give the card, not sell for profit, or give you any rights to the images to be reworked, or redistributed in any way.)
If you wouldn't want to purchase from Gumroad, I may consider listing them in my Etsy shop. I just love the simplicity and hassle free approach Gumroad takes! And t
hanks for the feedback peeps! Have an awesome day! :D
All the best,
Grace Elizabeth.