I'm officially back from the longest blog absence ever. If you're a blogger, you know that getting busy and not being able to blog for a while is one of those things that the longer you wait the more horrible it feels and the harder it is to do it again haha. Like an awkward silence. So, whoa. Let me catch you up:
On December 14th, the Yeti and I celebrated our ONE YEAR anniversary!!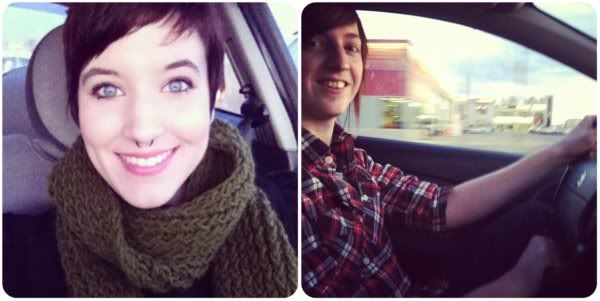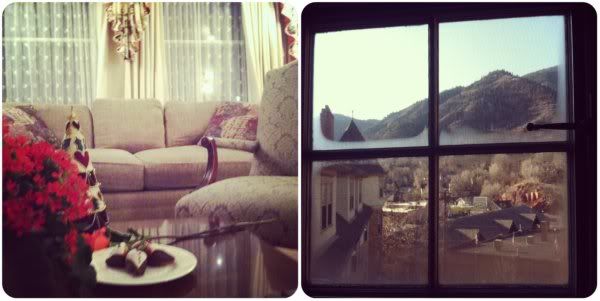 We got our same room at the historic Cliffhouse at Pikes Peak that we had one year ago after our
wedding
which was beautiful as always :) Then, that evening we got a sweet little dinner and went to the Trans-Siberian Orchestra which was a little strange but very pretty (but of course my iPhone camera wouldn't work for the entire show). Then, the next day we got delish breakfast and walked around downtown, did some sightseeing and my favorite- shopping :D We also played around in the penny arcade which is always amusing :)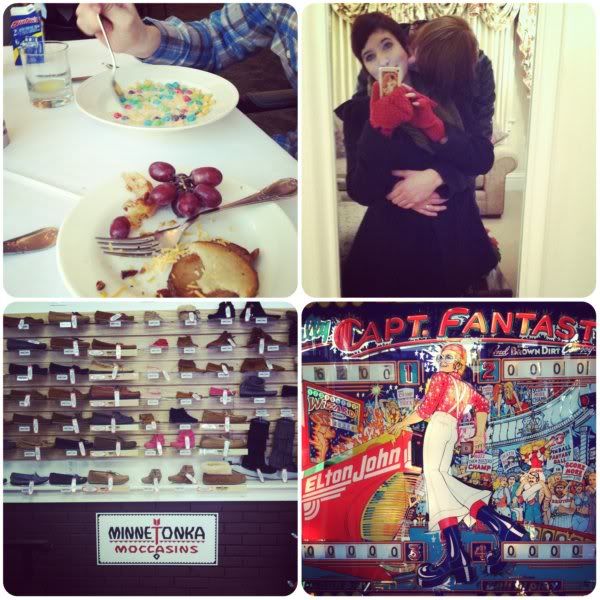 Once we got back from fairy-tale romantic land, we had to go back to work and real life for a while, but then Christmas came around! :D Which is my absolute favorite time of anything ever. I spent the days leading up to it working my butt off on handmade gifts which was, in hindsight, not the greatest idea :P I thought it would save us some money and be tons more personal, but I swear, I spent like 30 hours total getting all of those gifts together! All in all I think they came out pretty neat :)
They each had hand painted teacups made into scented candles, handmade zenia cabochon earrings, little vials of 'Christmas wishes', lollipops from
here
and soaps from
here
all bundled in paper and tinsel in a little brown hatbox and baker's twine. That doesn't sound like a lot, but it was :P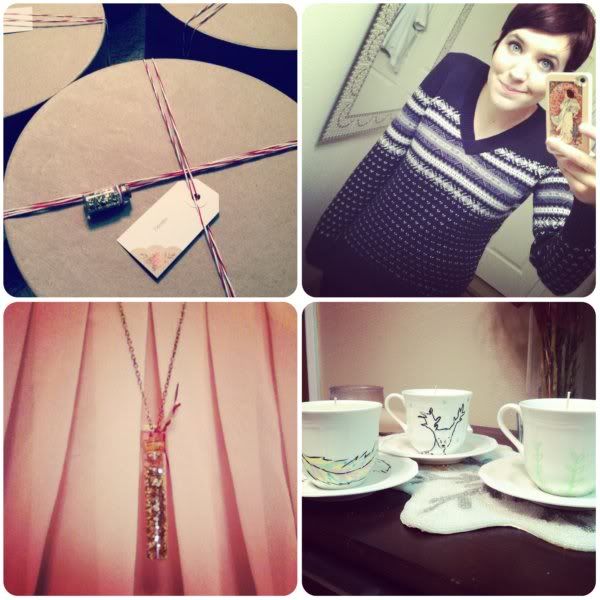 Then it was finally Christmas! :D We celebrated at home, then Calvin's family, then my family- big day! :D
And we were wiped out by the end of it! :P I hope you all had beautiful Christmases full of your own happy moments and memories. I hope your hearts are filled and full of brightness to get us through this next year <3 And as always, have a beautiful day.
All the best,
Grace Elizabeth.