So in case you were wondering where the heck I've been,
this should clear it up for you: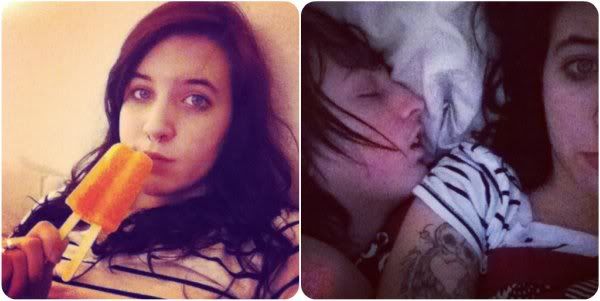 So sick :( But orange double popsicles ftw!
Our bodies just thought they'd welcome the new month with debilitating illness, haha. So my "What I Honestly Wore Wednesday" was...dirty weird hair and comfy sick clothes :P We're o
n the mend now though!
And to you portrait commissioning people- promise I'll have them done by Christmas at the very least haha!
My sincere apologies! It has been extremely busy around here.
And despite being sick, me and the Yeti got to spend a whole lot of time together which is always so nice :) Even when I'm blah and cranky and probably smelly he's so sweet heh.
By E.E. Cummings.
How did you welcome December?
(Also, how's this new font size working for you?)