So, I don't have much to say today so I thought I'd just give ya a little updated photo of my quickly growing out pixie cut (yes i'll get it trimmed soon!) and tell everybody what we've been up to:
Recently, I've been super obsessed with the amazing writing on Thought Catalog :
a place for relevant and relatable non-fiction and thought.
They featured a ton of super talented writers sharing their thoughts and stories about every subject you can imagine, and most all of them leave my face looking like this :O It's been a long time since I got a chance to read really beautiful writing from people in our age bracket. I can't recommend it enough, go check it out :) (This is one of my favorite posts!)
After reading Sarah O'Holla at Desirous Of Everything's various blog posts about the show Downton Abbey, I finally got around to looking it up on Netflix and WATCHING THE ENTIRE FIRST SEASON. Unfortunately its only 7 episodes right now, but holy wow I cannot wait for next season to come out. It's extremely interesting, has engaging characters, plot twists, historical events, and of course- drama! It keeps you guessing and on the edge of your seat the whole time. I quickly fell in love with the characters and I can't wait to see what happens next! Be sure to check out the show if you have Netflix or PBS, and Sarah's blog where she was even featured in The New York Times for her Downton Abbey Season 2 Premier viewing party! :D
Once I was finished watching the whole season of Downton Abbey, Netflix recommended other PBS Masterpiece Classics, one of which I watched last night in it's entirety, Wuthering Heights. I cannot even explain to you how completely AMAZING and moving this two part series was!! I was a huge girl and cried multiples times. This adaptation of Emily Bront
ë
's scandalous novel does not disappoint, it is filled to the brim with romance, suspense, longing, drama, scandal, and love. It was beyond words fantastic. If you love the 1800's and forbidden love dramas, oh man -____- watch this. I also saw a listing for PBS Masterpiece Classics Sense and Sensibility so I'll give you a review of it as soon as I can! :D
In that same general historical love story token, I recently got a copy of Through A Glass Darkly for 2$ from an amazing new little used book store a block from my house! I'm only a little ways in, but the back blurb sounds amazing! "
As opulent and passionate as the 18th century it celebrates.Through a glass darkly kill sweep you away to the splendors of a lost era. Like gone with the wind, it is rich with characters so vivid -- from aristocrats to scoundrels--they create their own immortality. Here is the story of a great family ruled by a dowager of extraordinary power: of a young woman seeking low in a world of English luxury and French intrigue" and of a man haunted by a secret that could turn all their dreams to ashes..." Uhm, yes! I can't wait :D
Also, I've been wanting to tell ya'll about and ammaazzzing organic food delivery service we've been using lately, Door-To-Door Organics. They deliver fresh organic produce straight to your door in varying sizes and prices weekly or bi-weekly and basically just saves you a ton of hassle! We love it. It's been a blast! We do the Bitty Box, so for only 25$ a week, we get enough fresh organic fruit and veggies to last us well into the next week.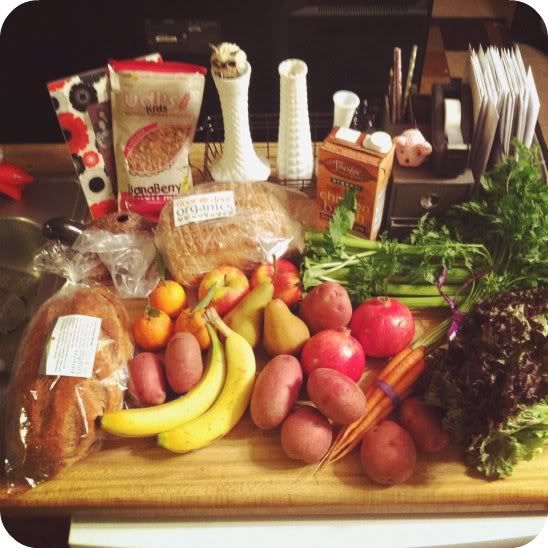 They also have a shop section where you can buy any other organic food you want basically. We usually get the free range chicken broth, and I can't resist their amazing fresh bakes breads. MMM. We use the broth to make varying veggie soup depending on which veggies we get. It usually consists of onions, carrots, celery and potatoes :)) So yummy!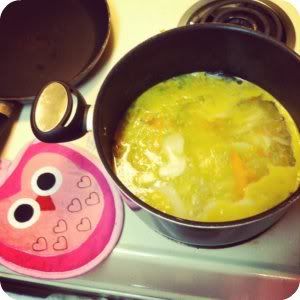 So if you live in or around the Colorado Springs area, be sure to check them out! If not, just Google produce home delivery, and I'm sure you can find someone who delivers to you! I've been working on becoming better at lady things like cooking and cleaning, haha >__< so I'm pretty proud of that soup. I also scored a new food processor and Kitchenaide mixer over Christmas so I'm really moving on up in my Suzy-Homemaker status :P
(By the way, as I'm sure some will speculate, Door-To-Door Organics in no way sponsored this post or blog, I just really dig their service and felt like sharing :P If you're interested, all members get 5 invites a month they can send out, giving the person who receives it 50% off their first order. I'd love to share if you're interested :)
And just in case you're short on your cute quota today, here is our little sleepy ferret Milo getting a bath :D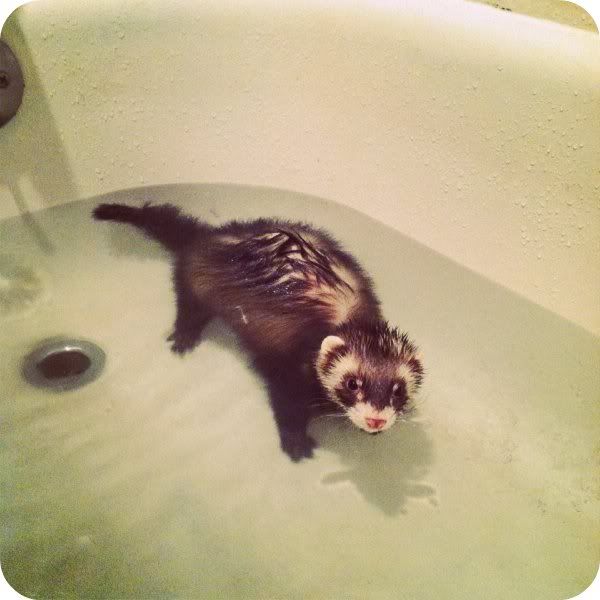 So what have you all been up to? I'd love to know :D