Well, it happened- our first snow here in Colorado!
We woke up Saturday morning to a winter white world! I was so excited :D We spent the rest of that day inside- reading books and sipping chai tea and staying cozy warm. Of course, with it being Colorado, the sun came out later that afternoon and melted it all away before I could take outfit pictures in it!
Today the snow was all gone, but it was definitely still chilly and crisp outside.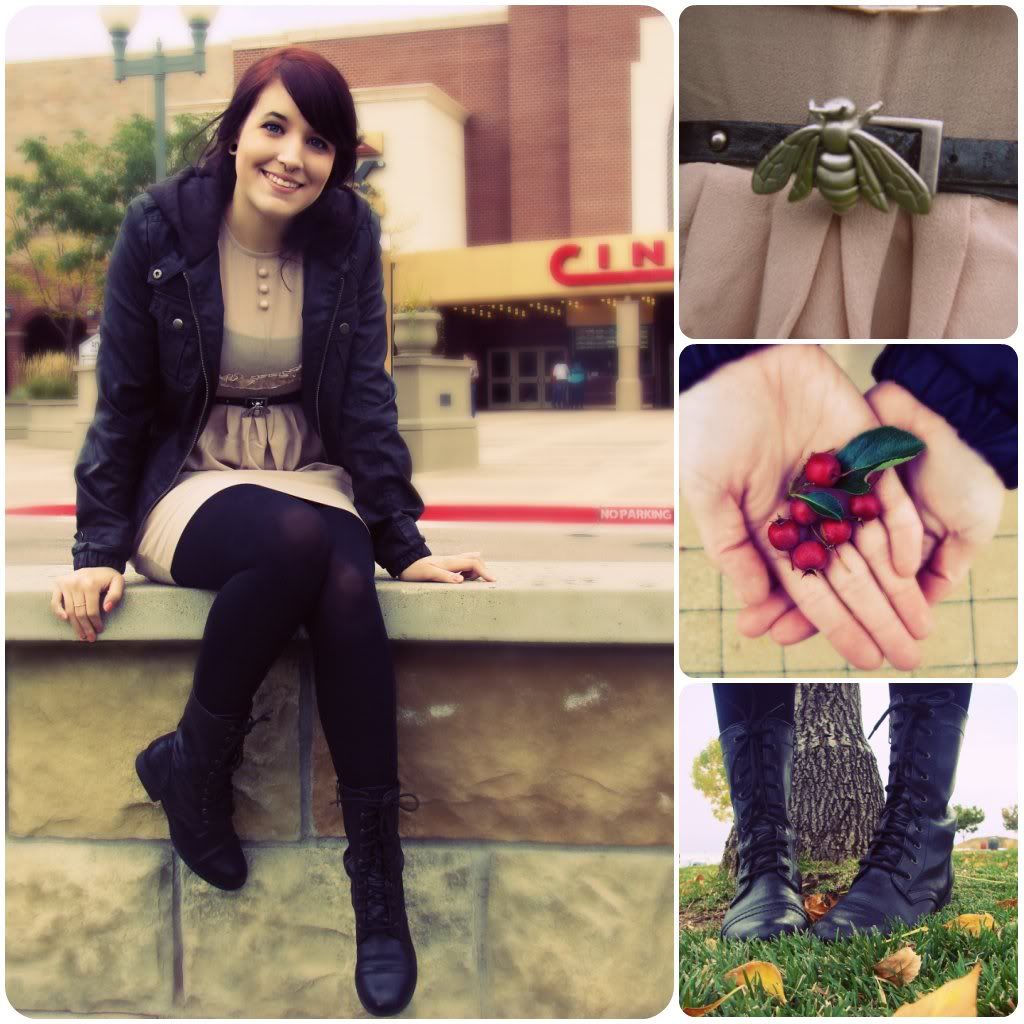 As a result of the new layout- these pictures have to be a little small.
Just click it to see the full image! :)
I got a chance to break out my new Modcloth dress and my favorite punky looking high laced boots from Target :D
I freaking love these things. I also added a little silver bee pin to my belt as a homage to Summer- see you next year :)
I was surprised to see these gorgeous flowers still a 'bloomin despite the cold! What a lovely juxtaposition :)
And of course, no movie date day would be complete without some smooching under the tree leaves :P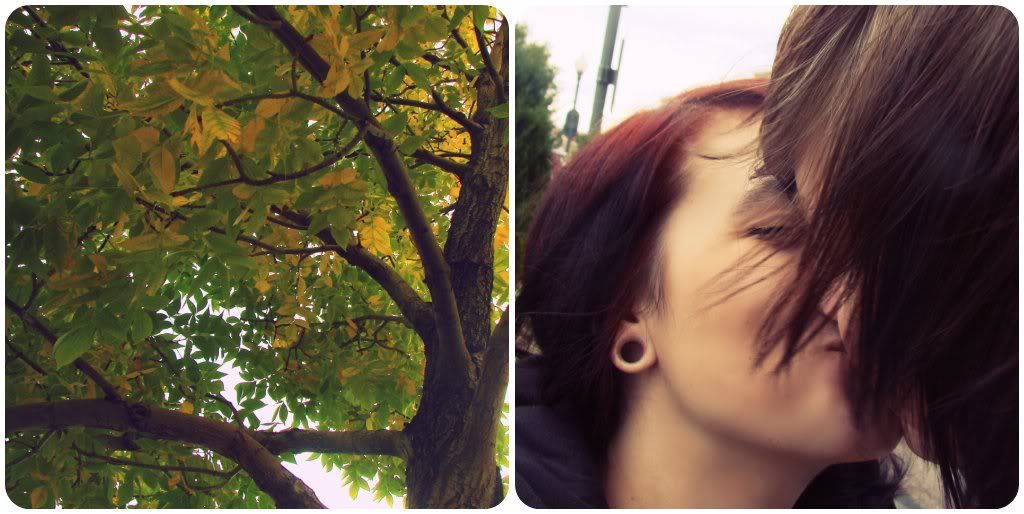 "Autumn is a second spring when every leaf's a flower."
- Albert Camus
We had such a nice day! I even feel almost prepared for another whole long work week. Almost :( *sigh*
Calvin also wanted me to included these two slightly ridiculous pictures haha: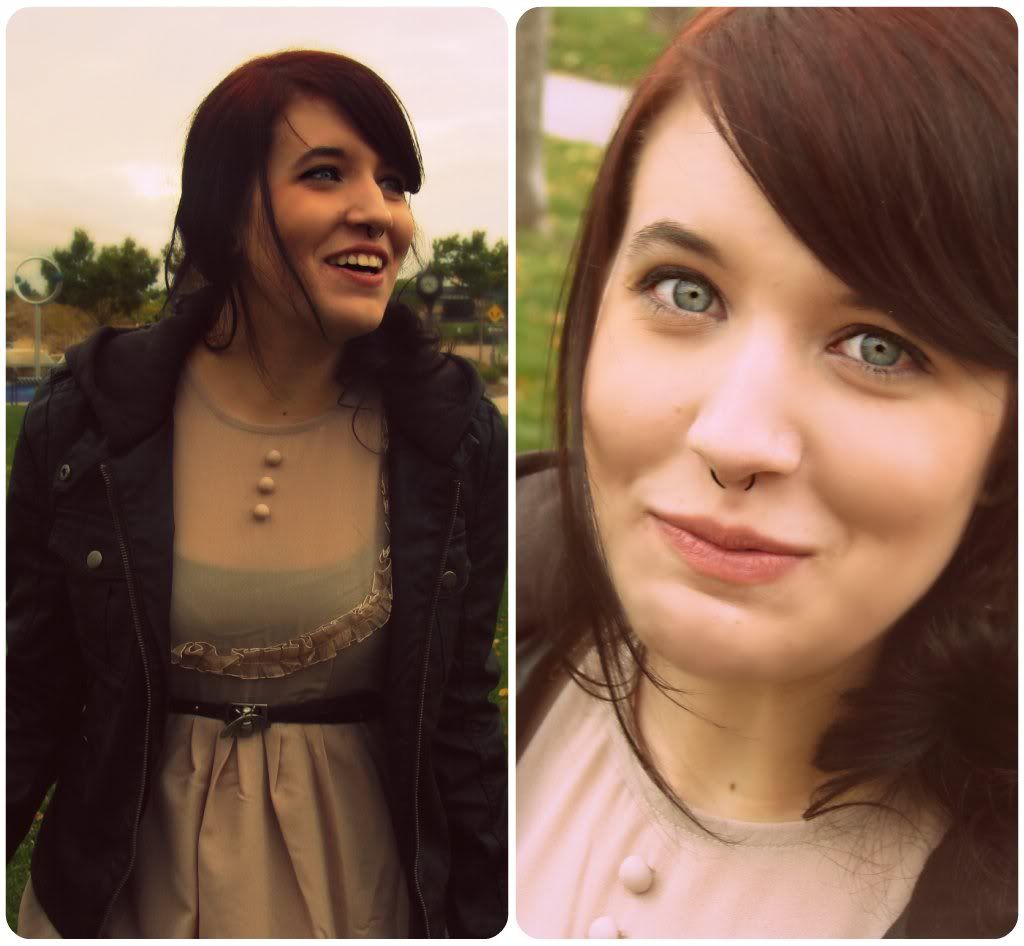 In the right picture, I was talking to some hipster girl that was laughing at us cause we were taking pictures apparently? And the left I was tryin not to giggle when Yeti sat in a thorny rose bush and was freaking out a little :P Tehe. I hope you too had a weekend full of kishes and warmth and crisp fall/winter air. If not, I hope it's on it's way, cause there's nothing greater <3