Well, actually more of a hot cocoa, fruit and cheese, caramel macchiato and parfait date night, but it's whatev :P After Calvin's kempo class, we went to our same 'ol favorite Starbucks/ Barnes and Noble. Man, I love that place. We went specifically to pick up Chuck Palahniuk's new book, "Damned".
Can't wait to read it!
I was reminded it came out today by Ms. Kaylah at
The Dainty Squid
in this
post
. It's so funny how exactly similar our taste in books is! :D Especially considering Chuck Palahniuk is a little sick heh. She's such a cool lady. AND we found this crazy freaking adorable mini adopt-a-yeti!!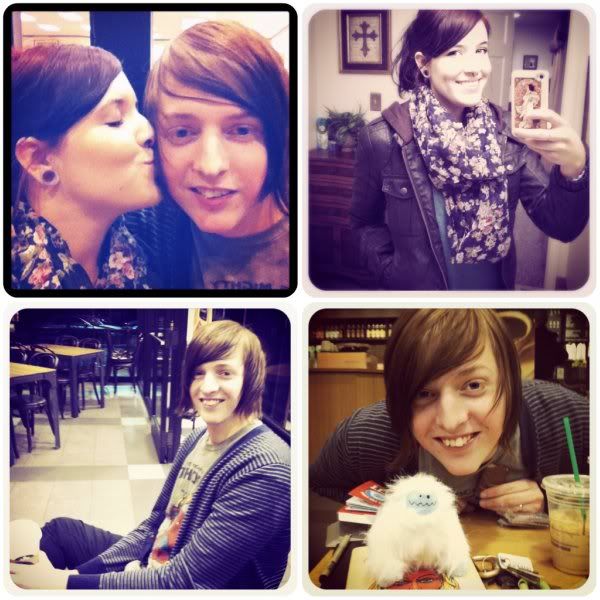 :DDD How insane is that!! So cute! I'm bringing this guy with us everywhere, heheh. I am overly sentimental about the feelings of stuffed things by the way :P
While every night is a date night for us, it's still nice to go out and do things, even if it's as simple as books and a coffee shop.
Love you forever, my heart <3
I hope you had a lovely night, however it was spent readers.
And I hope you have a beautiful tomorrow.
All the best,