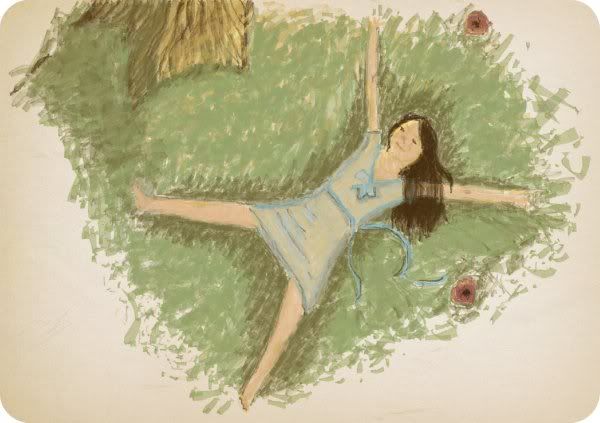 I sure am missin' the sun on my face today. I drew the above picture using
Odosketch
, which, like I have raved before, is the best darn online drawing application ever made!
If you want to actually watch this being drawn, click
here!
It's kinda neat :)
On an un-neat note- I am sick :(
I swear I fall ill with something almost every single Friday, just in time for the weekend.
I feel like my sole purpose in life is to greet and escort the elderly.
Oh well, not a bad purpose to have I suppose.