This weekend, I got a chance to go thrifting with my Momma and sister, Emily!
We had a blast, and found tons of awesome things :)
One of them being this gorgeous navy blue skirt which I wore Sunday.
It is just the perfect length for the brisk weather on it's way!
I paired it with some tan wedges, navy and mustard floral shirt, and mustard and gold belt.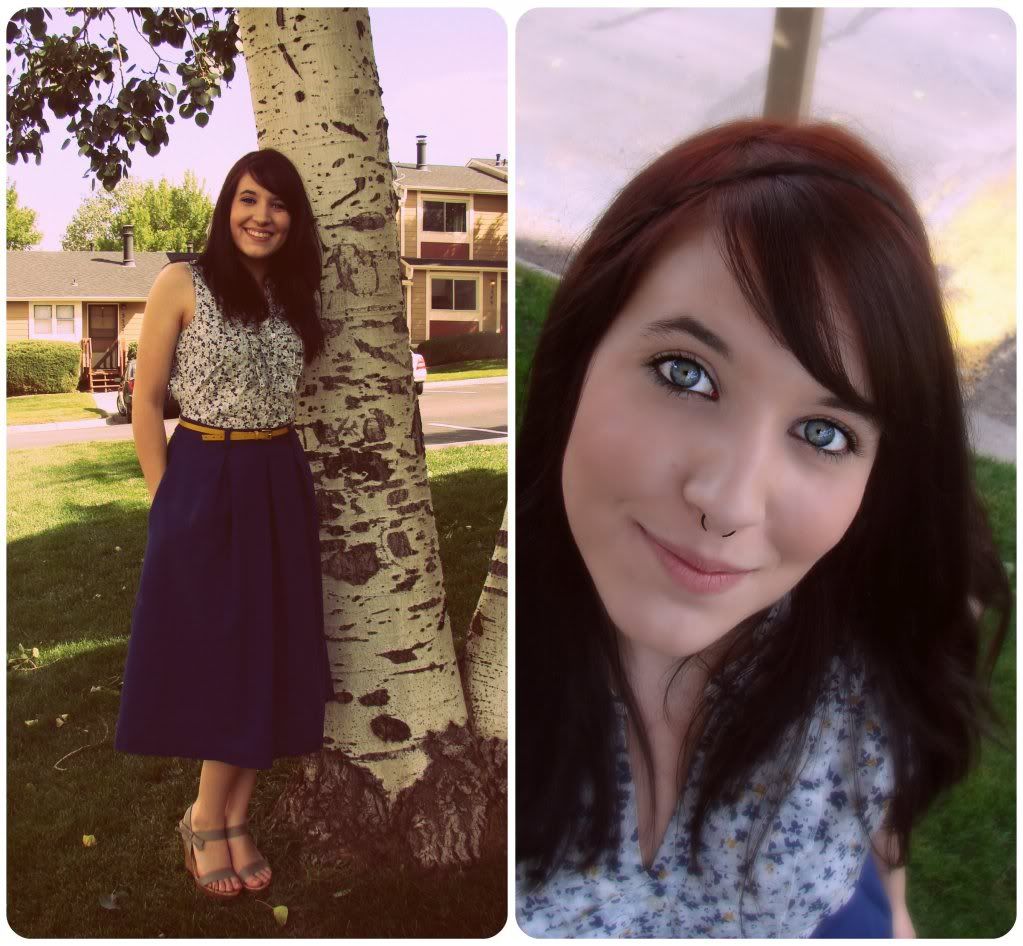 I
absolutely love the weather this time of year, with it's sunny mornings, crisp afternoons, and chilly cuddle up and watch netflix while listening to the wind nights :)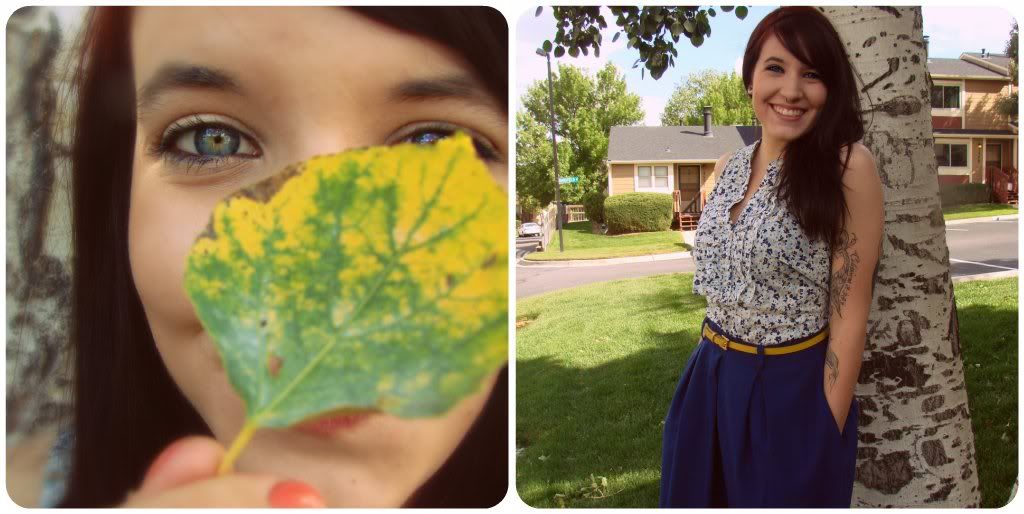 I also found, among other things, a new little owl topped bell to marry my other one, my very first enamel flower brooch, an adorable teeny silver teapot clock,
and the freaking sweetest little book I've ever seen.
It's called Happiness is Everywhere, and seriously, sappy sweeter little illustrations have never been made!
Ah! I die :D
I hope this day finds you well, readers.
Let me know how you've been! It's been a little quiet around here lately.
As always,

have a beautiful day.