and free, you've got no place to be."
Matt and Kim- Spare Change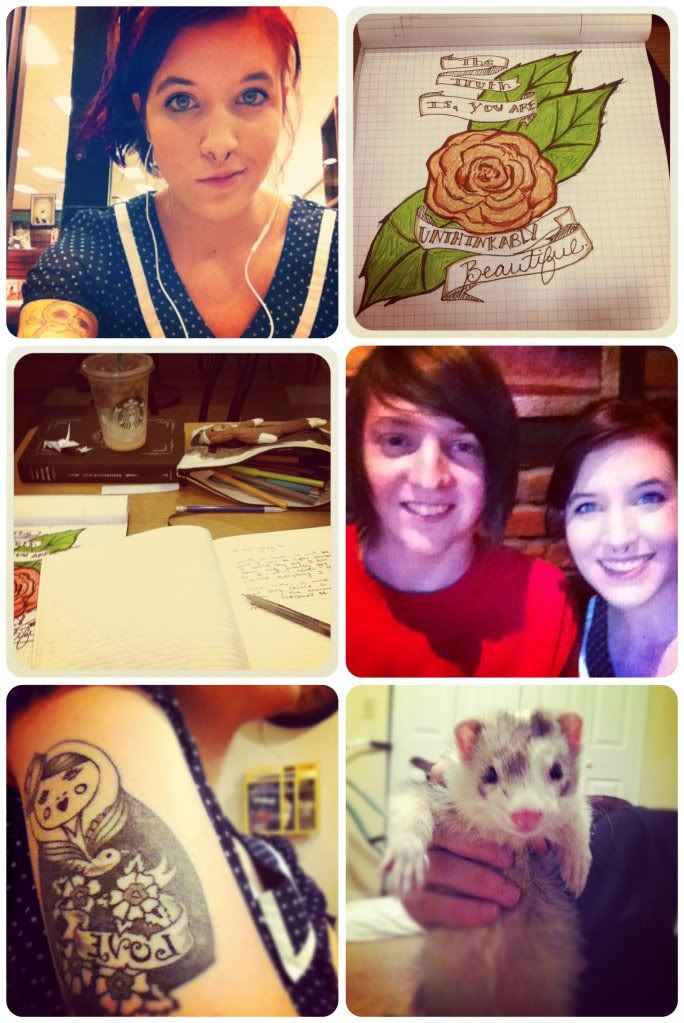 While Calvin was away at his Kempo class yesterday, I got a chance to write and draw, sip iced coffee and listen to Matt and Kim on headphones while people-watching up a storm, heh.
It was nice. No laying in Yeti's arms in a comfy bed watching Netflix nice, but nice all the same.
Some time alone can be good. Or so they say, right? Oh codependence, you cruel mistress. :P
But eventually we were together again and
this little furry friend of ours wanted to say hello. :)
And I hope you have a good day,
because the truth is

, you are unthinkably beautiful.