I'm starting a new mini series called,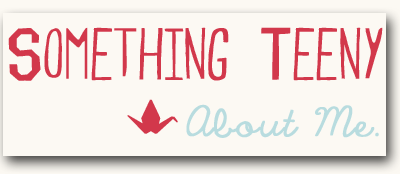 Where I do a little post telling you guys something about me. Just a small, little anecdote paired with maybe an illustration or photo :)
-----


In Highschool, I had to have a torturous 'palette expander' attached to the roof of my mouth, like a metal spider.
It made eating food like a human impossible, the prospect of "making out" even more terrifying,
and super difficult to pronounce
a lot of things,
especially my name.
I still get self-conscious when introducing myself.